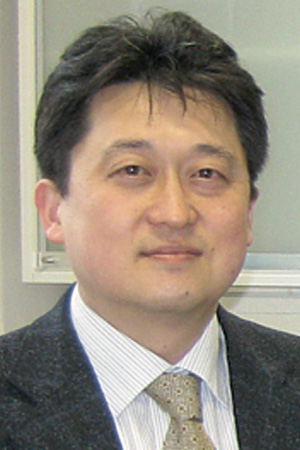 Students, the university, and society come together to create innovation
Tokyo University of Agriculture and Technology (TUAT) is working to develop talent who can lead social activities in a wide range of fields beyond academic research. Inheriting the principles of our past programs (the Career Path Support Center Program and the Agro-Innovation Advanced Human Resources Development Center Program), we established the Innovation Advancement Organization in April 2010 for the purpose of developing human resources with the ability to innovate technologies, create industries, and propose social policies with regard to 21st-century issues such as food, water resources, the environment, population, and infectious disease prevention. And some 10 years later, in April 2021, it was reorganized into the FLOuRISH Institute to foster highly qualified next-generation innovation leaders.
Innovation involves proposing new value to the world and implementing it in society. In other words, it means continuing to make efforts to have your research findings, ideas, and beliefs gain acceptance in society, and ultimately causing joy for many people, continuous corporate profits, and the construction of new social systems. Highly qualified innovation leaders we intend to develop are those who can seriously address and solve social problems faced by humanity in the 21st century, based on their advanced research abilities. Specifically, TUAT seeks to develop problem-solving technology/research talent with interdisciplinary perspectives spanning both agriculture and engineering who can find solutions to new challenges by collaborating with other fields and contribute to creating next-generation innovations regardless of gender and generation.
To cultivate these human resources, it is important to think things through to the end and be prepared to work hard "together" to make them happen. "Implementing value in society" may sound easy, but it actually requires deep knowledge and social ability as well as fundamental strengths such as personal charm, foresight, strategy, and enthusiasm. I believe that everyone is essentially endowed with these capabilities and can expand them. The important thing is to have future visions and enhance research and exploratory skills. It is also critical for TUAT to sincerely cooperate with society to keep producing young people who strive to share the same goal with more peers and join forces with them.
In order to create opportunities for students to flourish in the future, the FLOuRISH Institute will provide students with clear incentives to explore, learn, demonstrate, and broaden their abilities, and will actively promote the development and implementation of new educational programs with the united support of school staff and the public as well. Naturally, promoting the achievement of innovation is an initiative that goes beyond the university. We hope to reach our goals with your support of within and outside the university. I would appreciate your understanding and cooperation.
Kazuo Nagasawa
Director, FLOuRISH Institute